What is Hybrid Cloud Computing?
If you want to migrate your IT infrastructure to a cloud environment, you can choose between various types. The most widely used ones are public cloud, private cloud and the combined version hybrid cloud. But which version will be the best match for your wishes? To explain what a hybrid cloud is, we will first have to explain what private and public clouds are.
What is Private Cloud?
Private cloud means that your organisation is the only one using cloud computing resources. The private cloud is often physically located in local data centres. All the services and infrastructure resources, such as hardware and software, are often kept in-house and/or are outsourced to a hosting party. This allows you to apply a higher level of control and privacy on your environment. The private cloud is often used by organisations that have specific wishes regarding their infrastructure and security policy. In addition, the costs for a private cloud can be significantly lower than the costs for a public cloud.
Learn more about Felton's private cloud.
What is Public Cloud?
Public cloud is the most widely used form of cloud computing. In this case, the resources of a third party, such as storage and servers, are used via the internet. A public cloud means that this cloud service provider remains the owner of both the resources and the hardware, software and support infrastructure, and they also manage it themselves. This means that you won't have to worry about maintenance at all. Updates and upgrades are performed by the service provider for you.
In a public cloud, you use the same cloud resources together with other clients, whereby these resources are accessed through a web browser. The public cloud is often provided as an IaaS (Infrastructure as a Service) solution and is used for online email services, office programs and storage. Examples of (IaaS) public cloud providers are Microsoft Azure, Amazon Web Services (AWS) and Google Cloud.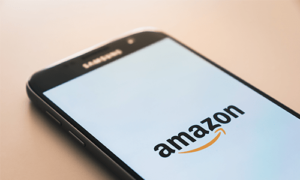 What is Hybrid Cloud?
A hybrid cloud solution combines the infrastructure of on-premise or private cloud with that of the public cloud. It often makes use of an IaaS platform and a private cloud, and you will have access to a private network. This creates a combination of LANs (Local Area Networks) and WANs (Wide Area Networks). A hybrid cloud allows you to move applications and data between the various environments.
The hybrid cloud is highly suitable for business purposes. The fact that sensitive and company-critical data can be kept private makes it easier to comply with the General Data Protection Regulation (GDPR). In addition, it is highly suitable for maximising possible investments in existing on-premise technology and tackling speed-related issues. The hybrid cloud allows you to achieve 100% uptime for certain data and applications.
Most companies that start introducing a hybrid cloud strategy usually begin with an IaaS solution and expand the functionality with a private cloud later on. A successful adoption requires that these public and private clouds are compatible, so they can communicate.
Benefits of hybrid cloud
Hybrid cloud has many benefits. With a hybrid cloud, for example, you can easily scale up on-premise infrastructure to a public cloud without a third-party gaining access to all the data. This allows you to keep sensitive data private and carry out other tasks, such as email and text writing, in the public cloud. If more computing power is required, the hybrid cloud makes it possible to scale up the on-premise infrastructure to the public cloud in order to process these tasks.
This means that you can enjoy the benefits of both types of cloud computing: the flexibility and innovation of the public cloud and the security of on-premise or the private cloud. This is a great solution, especially for companies that handle personal data.
Read more about Felton's security services.
The fact that the hybrid cloud makes it easy to scale up your resources eliminates the need for major investments in new hardware. In addition, you only pay for the resources you actually use. If the demand for more resources temporarily increases, you will only pay for them during this period. You will therefore no longer need to incur the costs associated with the purchase and maintenance of new hardware, software and applications.
These are the benefits of hybrid cloud:
Flexible:if you require additional computing power, you can use the resources of the public cloud.
Cost-effective: the possibility of scaling-up to the public cloud eliminates the need to purchase new hardware, software and applications.
Less maintenance: as the maintenance of the public cloud is performed by the cloud service provider, you do not need to worry about this.
Phasing:as you can easily scale up or down with a hybrid cloud, you can migrate in phases.
More privacy:the fact that you choose where each data type is stored means that you can store your sensitive data on-premise or in the private cloud and perform other tasks in the public cloud.
Why opting for a hybrid cloud strategy?
A hybrid cloud strategy allows you to perfectly combine IT-related priorities and other needs of your organisation, which is why companies often opt for a hybrid cloud. In comparison with public and private clouds, the hybrid cloud clearly has more flexibility. Whether you actually need this flexibility depends on the goals of your organisation. If you need to comply with the GDPR, but still want to enjoy the benefits of the public cloud, this is a highly suitable solution.
The hybrid cloud can also be a perfect solution for companies that already have an on-premise data centre or private cloud. Supplementing the resources with those of the public cloud will allow the infrastructure to grow along with the organisation as desired. This eliminates the need for future investments in new hardware and means that you only pay for what you use.
The hybrid cloud is also a great solution for organisations that have fluctuating workloads, process lots of data or use a variety of IT services. The biggest reason for this is the ease with which use of the hybrid cloud can be scaled up or down.
Would you like to know more?
Would you like to which type of cloud is the best match for your wishes? At Felton we provide brand-independent advice on the best options. Make an appointment with one of our specialists (without obligation) to discuss the options for your company. For an appointment you can email info@felton.nl.